The memorial is adapting the health crisis in order to allow you to visit serenely with family or friends. The air-conditioned exhibition areas have been laid out with a single direction of visit in compliance with the health measures in force. The house remains accessible only in the context of visits accompanied by a mediator and on prior reservation. Reservation possible from 26th June, reopening of the memorial on Saturday 4th July. Thank you for your understanding and see you soon.
Accompanied tours of the house by reservation only
The Maison d'Izieu's tour guides will accompany you on a tour of the house, a place of remembrance with a collection of all the children's letters and drawings. They will introduce you to the history of the Izieu children's home, how they ended up being cared for by Sabine and Miron Zlatin, their daily life at the home and the roundup on 6 April 1944.
Duration: 50 minutes.
Visit of the Temporary Exhibition and the Permanent Exhibition
The temporary exhibition "Commitment, Remembrance, Fraternity"*
It allows us to understand what the Maison d'Izieu is today and its commitment in order to educate, remember and fight against all forms of discrimination.
* Temporary exhibition seen until August 30, 2020
The permanent exhibition "History, Justice, Remembrance"
Beginning in 1940, the permanent exhibition presents, through numerous archival documents, the history of the Shoah in France during the Second World War, the birth of international justice and its functioning up to the present day, and the construction of a memory of crimes against humanity. It allows a better understanding of the journey of the families and children of the Izieu home. This summer you can discover the videos of the K. Barbie trial in a dedicated room.
The visits are carried out in compliance with the health regulations in force.
Tour in a foreign language
To discover the history behind the Izieu children's home and to learn more about the history and its effects on us today, the Maison d'Izieu offers audio-guides for visitors in English, German, Spanish and Italian.
Schedules of guided visits
July 4 to August 30, 2020
Departure times for guided tours:
Departure every hour: at 11h, 12h, 13h, 14h, 15h, 16h, 17h, 18h
Duration: 50 minutes
August 31 to September 28, 2020
Departure times for guided tours:
Monday to Friday:at 11h, 14h, 15h, 16h.
Saturday : at 14:30, 15:30, 16:30, 17:30.
Sunday: at 10:00, 11:00, 14:30, 15:30, 16:30, 17:30.
Online booking strongly recommended: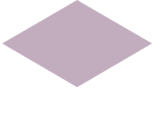 Help us to keep the memorial running
Support the Maison d'Izieu