A visit to the Maison d'Izieu is recommended from the age of 8.

All the buildings (house and permanent exhibition) provide disabled access. Only the first floor of the house is not accessible. A document outlining the rooms on the first floor (classroom and dormitories) can be consulted at the reception desk on request.
Some corridors in the house are narrow and it can be difficult to move around easily, depending on the size of the wheelchair.
It is recommended to come with someone because there are irregular paving stones on the paths around the site.
Guide dogs are the only animals allowed in the buildings.
Audio guides are available for disabled people and international visitors. Available languages: French, English, German, Italian and Spanish.

In order to protect the site and its natural environment, the Maison d'Izieu are not able to collect your rubbish. Please take it with you at the end of your visit.

Picnics are permitted in the orchard at the back of the house. Access is via the path under the terrace. Food and drink cannot be purchased at the Maison d'Izieu.
Sales at the bookstore cease 10 minutes before the memorial's closing time.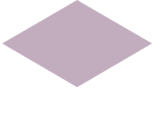 Help us to keep the memorial running
Support the Maison d'Izieu