Sabine Zlatin's commitment and local remembrance
A few weeks after the roundup on 6 April 1944, Sabine Zlatin returned to Izieu and discovered the house that had been ransacked. She kept the children's letters and drawings, as well as other documents, which now form a part of the Maison's archives. It was the first step towards remembrance and history.
In July 1945, she wrote to the Prefect of Ain to ask permission to put a plaque on the house in memory of the children.
On 7 April 1946, an important ceremony was organised, supported by local residents and the authorities. A large crowd gathered for the occasion; a solemn tribute was paid to the victims of the roundup. A monument was erected in Brégnier-Cordon, a village near Izieu. A plaque was put up on the house that hosted the children, with the names engraved of the children and adults who were arrested.
This first ceremony started the process of remembrance for the roundup in the area, but also in time. From that point on, Sabine Zlatin, Léon Reifman, several family members of the children of Izieu and the local populations and authorities regularly commemorated the roundup of 6 April 1944.
More about the day of 7 April 1946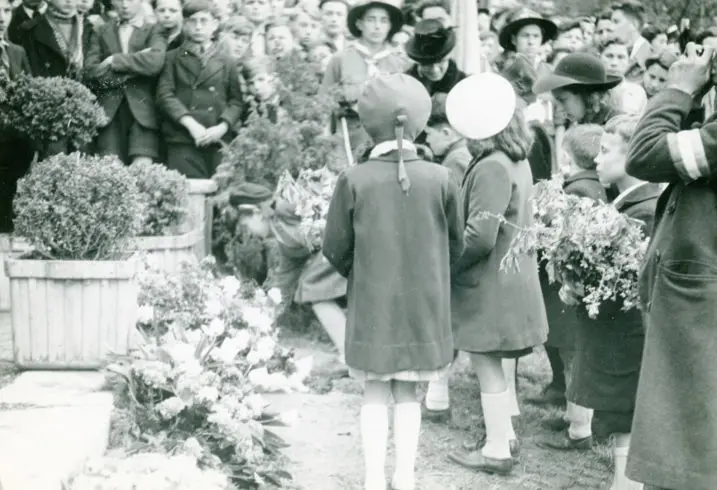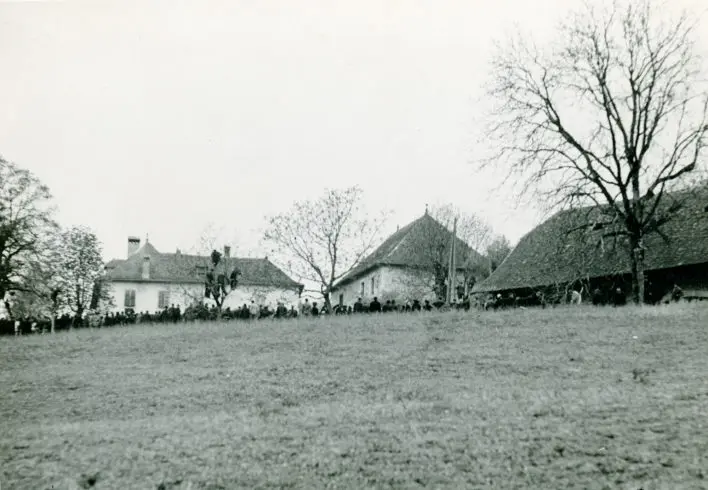 Help us to keep the memorial running
Support the Maison d'Izieu