The Maison d'Izieu organises specific activities dedicated to the further education of teachers, students and professional groups.
For teachers
Academic training plan in Auvergne-Rhône-Alpes
As part of the Academic Training Plan, study days are offered to secondary school teachers from the academies of Clermont-Ferrand, Grenoble and Lyon. The themes offered change regularly. Training includes discovering the site for teachers who are not already familiar with it. Registration is usually in September through the Academic Training Plan website.
Seminars abroad
Every year, seminars are organised abroad (Israel, Poland, Germany, Netherlands, etc.) for teachers.
For students
Universities
The Maison d'Izieu welcomes students as part of their university education. Law students from the Universities of Poitiers, Lyon or Chambéry and students from the Lyon Regional Institute of Administration attend regularly. In addition to a tour of the site, students are able to actively learn through dedicated workshops that stimulate both individual and collective reflection.
Higher Education Establishment for Teaching and Education:
Students from the Académie de Lyon preparing for the school teacher test at the Higher Education Establishment for Teaching and Education are supported every year during a compulsory internship. They discover the memorial's activities by following the tours and workshops and reflecting on the different ways to use the Maison d'Izieu's resources in an educational context.
Professionals: adults in training
Professional groups (National Police College (Lyon), gendarmes, nurses, etc.) come to discover the site and to do workshops on different topics:
Obey or disobey?
How do you become a torturer?
Stereotypes, prejudices, anti-Semitism…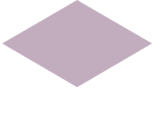 Help us to keep the memorial running
Support the Maison d'Izieu