In this area, the Maison d'Izieu makes certain documents available for free in order to make it easier to plan a visit to the memorial or to prepare work on the history, justice or memory of the children's home of Izieu.
Documents in jpeg and pdf format – mainly from the Maison d'Izieu's archives or that have been created by our teams – can be downloaded and used subject to copyright.
The videos are only to be viewed online.
To use them in an educational or private context, the sources of the documents and the relevant credit must be mentioned on each of the documents.
For any specific requests, you can contact the documentation centre.
Downloadable documentary resources
Plan your visit

The children of Izieu


The children and adults who were arrested and deported


Party by the fountain, summer 1943


Photostat of Klaus Barbie's telegram


Translation of the telegram from Klaus Barbie


Double portrait of Sabine and Miron Zlatin


Birthday greetings from Max Tetelbaum to his brother Armand


The house


Children from Belgium


The memorial and the surrounding area


Selective bibliography on anti-Semitism and negationism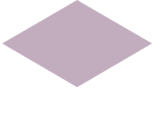 Help us to keep the memorial running
Support the Maison d'Izieu