Research at the Maison d'Izieu
The Maison d'Izieu is a resource and research centre for a wide variety of visitors. It documents and researches the history of the Izieu children's home and the journey of the children and adults who stayed there, as well as the history of all the Jewish children who, with the active complicity of the Vichy government, were targeted by Nazi barbarity.
Research on the history of the Izieu home is still on going with the aim to better understand what the children and their families went through, thereby helping us convey this sense of remembrance and to educate the younger generations. This research is based on the Maison d'Izieu's archives and on the analysis of other collections in France and Europe.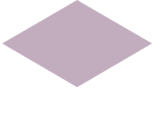 Help us to keep the memorial running
Support the Maison d'Izieu